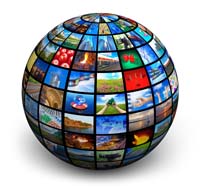 Internationalizing the company
Although it seems that all companies are clear on how fundamental exports are for their growth, only the big companies take this seriously. There are exceptions, as we will comment upon later, but the landscape between the small and medium-sized company in the world of exports is quite desolate.
The internationalization of companies not only increases sales but also guarantees the survival of same. Companies with an exporting tradition have a far greater chance of persisting over time. This is because markets are constantly in flux. Changes in trends, economic crises… If our market is global we have far more opportunities to compensate for any instability there may be.
An example of what we are saying is the company Talsa (Talsabell, S.A.), a manufacturer of machinery for the meat and food processing industry. A company that has been in existence for over 100 years and that since the very beginning has been committed to innovation, investing in research and development and, what is more important, in the opening up of new markets. The international reach of Talsa makes it one of the first international companies in its sector, ie the manufacture of quality machinery for the meat and food processing industry.  Medium capacity fillers, mixers, mincers, cutters and cookers from the Talsa brand are renowned at worldwide level. Not for nothing is the Talsa website produced in six languages.
The purpose of this post is not to indicate the steps for companies to follow in order to achieve internationalization, each company has its own idiosyncrasies and must take personalised steps, but there are certain minimum requisites that will help us in this important task:
– Knowledge of foreign markets.
– Adaptation of our business structure and investment in R+D+i.
And most importantly, the will to export.