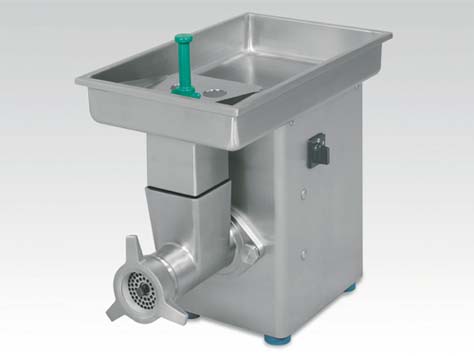 Machinery for the Meat Industry
Innovation- Talsa, Talsabell
On this article, we will discuss the importance innovation has on the meat industry, specifically on the manufacturing of food processing machinery.
We will refer to a Spanish company, located in Valencia, with international projection and more than 100 years of experience. We will comment about Talsabell, known to the public under the commercial name of Talsa.
Becoming a world leader within the food industry, in the manufacturing of average capacity, quality food processing machinery has only been possible by establishing R+D+i (research, development and innovation) as a priority from the beginning.
The following machine models are highly demanded and valued by clients in the food industry:
Talsa works with a highly qualified team looking for constant technological evolution, participating in international fairs and acquiring the necessary knowledge to improve their machinery for the food processing industry. One example are the Mincers / Grinders shown on the picture of this article.
Talsas innovation can also be seen in the relationship it has with its clients by means of new technologies. Through its web page's Intranet, clients can access all the information they require related to machinery and spare parts and they can place orders in a fast and easy way.
One special characteristic of Talsa is the transparency on the information and presentation of its products. Apart from attending to international fairs, it offers a very detailed catalog with all the information on their machinery for the food industry. This information can be accessed through its web page and the machinery can even be viewed in a more realistic way watching the videos added to Talsa's YouTube Channel.