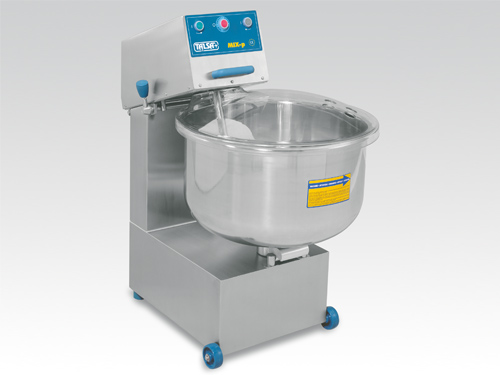 Talsa is a world leader manufacturer of machinery for the meat industry and one its leading products is the mixer.
It sells exclusively through their distributors; therefore, guaranteeing a serious sales process and complete technical support. One aspect that characterizes this company is the scrupulous attention to detail during the manufacturing process and their well-researched and certified sales methodology. Thus, ensuring the proper installation of their machinery and maintenance of their products by authorized Talsa professionals.
If you know Talsa, you know we are talking about warranty and quality and meeting all necessary norms. It is not about meeting the standard, but fully complying with it.
The mixer is one of its well-known and most demanded products. Made entirely of stainless steel with one or two motors, envisioned and developed to be completely safe to use to avoid accidents and optimize performance. With a perfect finish and available in two presentations: economy and professional.
Characteristics of Talsa's mixers:
Made entirely of stainless steel.
Exclusive patented dual armed system: while one arm stirs the product from the bottom to the top of the bowl, the other arm simultaneously stirs it from the top to the bottom, thus reducing the mixing time.
The mixture does not rub against the bowl.
Pneumatically assisted opening head. Auto-stop when head is raised.
Tilting bowl for easy cleaning.
Resistant transparent cover with holes for adding mixture. Sealed base.
Wheels for easy movement.
The best choice!