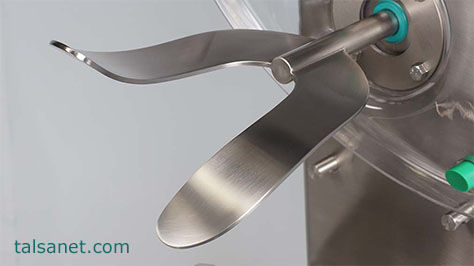 The use of new technologies has knocked on everybody's doors. Nobody is excluded nowadays to acknowledge the needs brought by these new ways of interacting, understanding each other, working and expanding our minds and markets.
Companies that from the beginning have known to use these tools for marketing, show their products and use all means available to expand sales. They can also use these tools simply to come closer to their personnel and customers in order to organize and display the excellence of their products.
In the beginning, we started with a webpage, and gradually more tools have been created to work with, to inform and communicate with the public. Nowadays, there is more knowledge and we have learned about secured sites, confidence requirements, etc. We can now upload files for the user to download and, in Talsa's case, we have an Intranet available for the exclusive use of distributors.
Today, companies not only use the web for marketing. The web has replaced paper catalogues, which became obsolete right away as soon as a new product arrived or if a printing error occurred. Websites are alive. They are constantly updated and allow businesses to open their doors in regard to product catalogues, technical characteristics, the company values, its way of working, and they have tools for impulsive and reflexive contact.
Talsa is a company which manufactures machinery for the food and food processing industry. With the Internet emergence, it did not hesitate to get onboard of the technology bandwagon, with the vision to use it as a display for its products. Its web is available in several languages and it takes advantage of any tool to show Talsa's professional values and its working methods.
As an example, we uploaded a video in YouTube to show one of the most popular machines in the meat industry: the meat kneader.