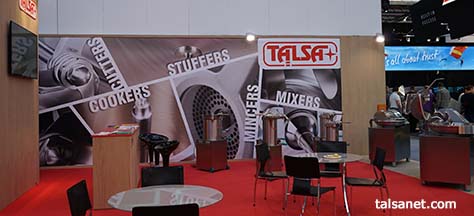 Since man was a nomad and a hunter, he has eaten meat to feed himself. In the prehistory, they sliced the meat in strips which were dried in the sun. When fire was discovered, new meat preservation alternatives were developed, because then meat could be smoked or cooked.  With sedentism, livestock farming and agriculture were born, spices and salt were discovered and feeding had a turning point. We know that sausages existed in classical Greece, because literary works describe sausages as Aristófanes does in one of his comedies. Homero, for instance, in his Odyssey, talks about animal intestines stuffed with blood and grease, which could be roasted over the fire, and this is, without any doubt, an antique testimony of sausage eating. For romans, "the botullus", a sort of blood sausage of the time, was available and could be purchased in their food markets.
In the XV century, livestock farming was carried out outside the city, where animals were slaughtered and were sliced into pieces to be sold.  And pork farms were developed to create ham and sausage factories.
Animal consumption is so important for our diet, that at the end of the XVIII century and during the XIX century, during the industrial revolution, a giant step was taken in the meat industry, when more and newer products were made using the newly developed machines. Cooking, smoking and spices were used again to prepare sausages and cold meats.
With sausages, also cold meats were born, which are prepared for consumption.
Today, due to industrialization, all types of specific machines for the food industry have been developed and the manufacturers have specialized in different production areas.
Talsa, is a european machinery manufacturer for the meat industry, with a medium capacity range of machinery.
Talsa has successfully become a world reference in the manufacture of:
The meat industry is currently more convenient, secure and simple, and at the same time more complex, taking into account the multiple stations that meat has to go through to arrive at our table.