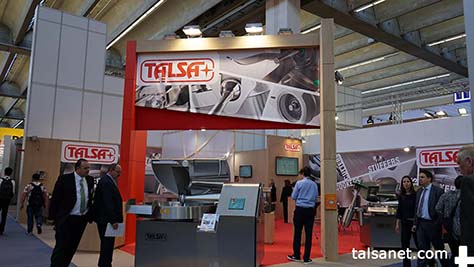 Talsa at IFFA 2016.
Once more, Talsa, a leading European, medium-capacity machinery manufacturer for the meat industry, has participated from May 7th to May 12th in Frankfurt at the IFFA 2016, the number one fair for the meat industry.
This year, the IFFA 2016 had near 1,000 exhibits from 47 countries, with a surface area of more than 100,000m2 and received more than 70,000 visitors.
The IFFA is the first specialized International Fair for the meat industry sector and represents the most important innovation platform for this sector.
Talsa, once again, has had an important and favourable reception among visitors and professionals from this sector, due to its wide range of machinery for the meat and the meat products industry.
Below, we show the photo gallery of the Talsa stand at the IFFA 2016 Fair.
Talsa's team is already getting ready for IFFA's next edition in 2019.