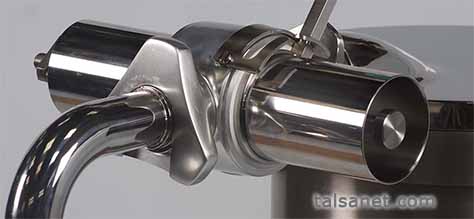 Four generations of the Belloch family have led Talsa to become a leader in the industrial machinery production for the food industry, specifically for the food processing industry. Far from declining in quality, each generation has helped improve Talsa's quality over and over again and reinforce their commitment to the brand. Since 1900, it has improved itself to innovate in all areas, never leaving aside a good management.  They have been able to combine all strategic areas for the proper functioning and coupling of all departments in order to create a successful infrastructure.
Having control over all departments is difficult to reach without a final global vision, since all parts involved in the interweaving of a company must settle on a common basis. Also, they must be provided with the best tools so the human resources in charge can develop their function as good as possible and are able to collaborate and work together with other departments smoothly. This way, the sales through their own distributors which are trained by the company, and their immediate response to technical support and parts replacement is fundamental to maintain a plagiarism-proof quality.
Steve Jobs had an personal concept: "think different". Without doubts, Steve Jobs, whether we like him as a person or not, was a genius in his global vision of things, a visionary. And maybe the success of companies lays on this madness for work and concentration.
Talsa also works differently and this is one of its strengths, since the brand is supported by a marketing based on an own strategy.
Talsa distributes to over 60 countries with a network of direct commercial agents. Its industrial machinery filler/stuffers, mincers/grinders, cutters/choppers and cookers/kettles are quickly delivered, being these delivery times the shortest in the industry.