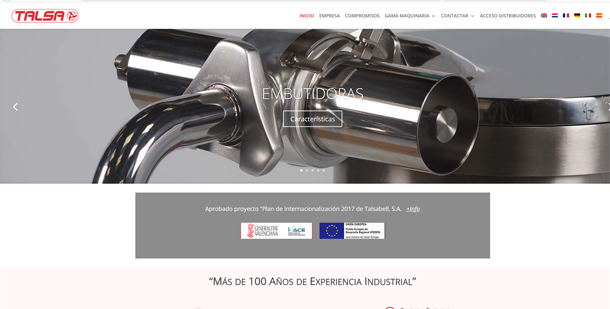 Past and present filling machines.
One of the greatest revolutions without a doubt was the industrial revolution. In the 18th century Great Britain became the stage for its beginnings, expanding later to whole Europe till the mid-19th century and remaining a key point for progress, establishing a before and after in production techniques. Machines contributed to mass production reducing times. All sectors were influenced by it and it contributed to a sustained economic growth for all social classes.
Today, we cannot imagine working without machines and looking towards the future, one without robots doesn't seem likely either.
In the meat industry, we have to think further ahead than just the slaughtering. Pigs, for example, were sacrificed in a barbaric way that provoked anguishing high-pitched squeals, and the process was done manually with all the sanitary surprises it might entail. Machines introduced not only a rise in production but also higher security and hygiene.
The automation process gave free rein to endless research in all sectors in order to invent new machines with different functionalities.
Nowadays, the production of charcuterie is carried out by state-of-the-art filling machinery that take into consideration hygiene, ergonomics, safety, displacement, among other aspects that make a difference.
The industrial revolution is far in our past but now we live smaller revolutions at the present that contribute to a periodic progress. For example, later came quality and safety norms that have contribute to improve the industrial world and to walk towards excellence.
Talsa is a producer of machinery for the meat industry with fillers, mixers, mincers, cutters and stuffer of middle-range capacity that has become a world leader in the food industry.
Given so many advances is no wonder that we now have a higher life expectancy.