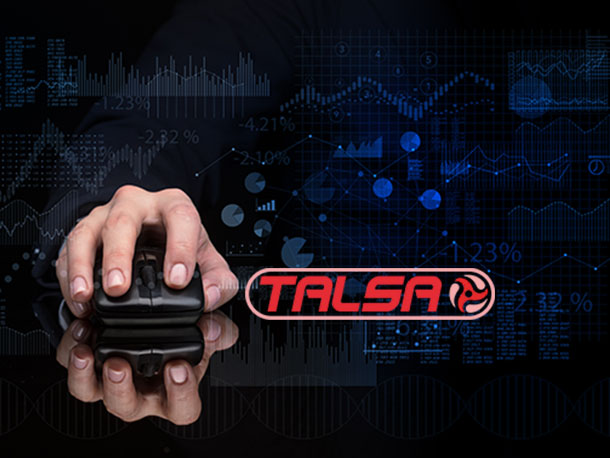 TALSA, ALWAYS INNOVATING
Talsa has just released its Supreme Kneader-Mixers 2022. The star machine of this manufacturer incorporates new functionalities resulting from its continuous path towards excellence.
Its collaboration with the University of Valencia and its industrial suppliers bear fruit and these continuous research works result in the improvement of its machines for the food industry.
There are five machines with some different models that make up the Talsa catalogue and are essential for Spanish and international butchers.
Fillers
Kneaders
Choppers
Cutters
Kettles
All of them are medium capacity machines for the meat industry, all complementary to each other and all with a thorough quality control carried out by EC quality assurance and advisory bodies.
Quality is one of the values that has made Talsa a world leader in the food industry, due to the materials used, simple and safe handling and easy cleaning, among many other characteristics, resulting in a current and robust product at a fair price.
Its machines are sold all over the world. A
Another of its strengths is service, both in the delivery of the machines and the spare parts. The immediate attention to its distributors all over the world is a guarantee of good commercial management.
100 years of service to the meat industry are enough for a company born and raised in our country and with an export experience that has been secured thanks to the inheritance and good work of its managers and administrators.
Talsa facilities offer an image of cleanliness, security, and order that in plain sight already confirms all their leadership commitment.
Spain is a country of contrasts and opposites, there are many companies that have opted for new technologies since the beginning of the digital change. Some have always known how to be in the spotlight of the most innovative commercial demands, of image and of advertising with a know-how developed from the base and creating a solid network, understanding that the only way to be is walking towards the excellence and being competitive by taking certain risks.
Others, on the other hand, crouch down and grow with fear, little by little. The use of the internet, email, online shops, apps, etc., have not yet taken hold in this country that still interacts analogically for the most part.
Talsa has been able to provide through its website and in its dedicated access to its distributors a specific sales application very visual with expanded views of the different machines which facilitates ordering machines and their different parts.
One of its slogans is "Always innovating".