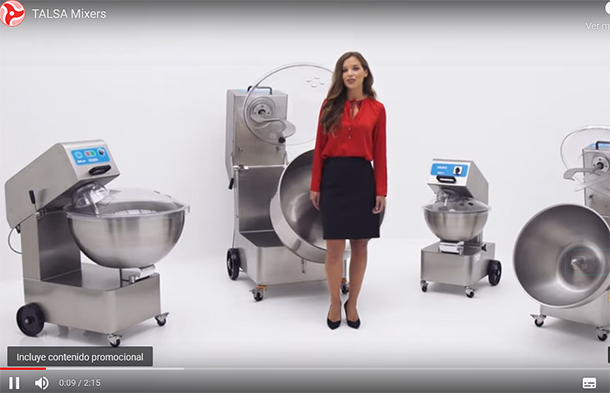 More than 100 years of experience
More than 100 years of industrial experience is more than words. A century working for the meat industry manufacturing quality machinery of medium capacity is quite an achievement.
Talsa has in its hands all the experience of 4 generations of the Belloch family. That workshop that began in 1900 serving the electrical industry gradually became an industrial structure.
Soon it would shape its Talsa range machines, which would always be characterized by the use of new technologies.
If Talsa has been surpassing itself over time, it is because it has always opted to jump on the bandwagon of Technology and also for being one of the first to implement European Regulations in its factory. 

This has always given it an image of modernity, recognizing its work with the Export Award from the Valencia Chamber of Commerce.
While the industry in Spain has been slowly planning itself over time and playing hard to get, industrialists and advanced professionals have been able to enter the right channels to be able to grow successfully.
Talsa has been doing so and its range of machines for the medium-capacity pork industry is becoming increasingly well-known throughout the world.
In almost all the countries, Talsa has a collaboration of distributors, who are aware of the firm's sales and after-sales policy, where it is very demanding, while its compliance means that it is committed when it comes to deadlines. manufacturing of machines and urgent transport of machinery as well as the immediacy of sending spare parts.
In Talsa, distribution is the engine of its sales, which through distributors ensure installation, starting up by a specialized technician, guaranteeing its operation and technical assistance in case of repair.