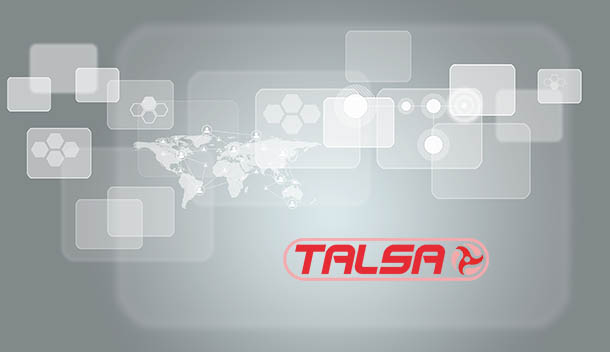 OPTIMISE THE DETAILS
Talsa is a manufacturer of machines for the meat industry. Since 1900, it has been entering the market and has been weaving a parallel network considering the industrial requirements over time.
Since its beginnings, it has established an industrial structure based on paying attention to all the changes that could be useful for the constant improvement of the details for the benefit of its own structure and the users.
Its manager tells us about its machines and assures us that they all rigorously comply with European health and safety standards and its installations are equipped with the latest technologies.
Talsa has been awarded the accreditation seals of the European Community's Quality Control Verification and Assessment Bodies.
Talsa is world leader in the manufacture of medium-capacity quality machinery for the meat industry and leadership is something that is made little by little, from less to more, without neglecting any area and under continuous observation for improvement.
In addition to the materials and its research teams for development and innovation, Talsa is constantly and efficiently improving.
The impact of digital transformation is a means for the transformation of companies, in terms of organisational culture. It starts with a change in the mindset of the managers who, as a group, must look at their departments to solve problems and efficiently resolve production and also consider the small details.
The automation of processes allows the level of productivity to increase.
Talsa also allows its distributors, through the Internet, a comprehensive management of orders and to request any spare part for immediate shipment anywhere in the world. Through a drawing with the breakdown of the numbered parts, with a single click, the order form can be filled.
Small details are important and Talsa's management does not skimp on creativity when it comes to solving them.
It is also a specialist in surrounding itself with specialised professionals who give free rein to their talent by establishing, not only productive but also technological communication, between them and their collaborators and suppliers.
Corporate responsibility involves acquiring and carrying out commitments that will be the hallmark of the company's identity, and Talsa has earned its leadership with:
Virtually immediate machine production times
Urgent transport to anywhere in the world
Immediate shipment of spare parts
Immediate attention to distributors every day of the year, immediate responses
Permanently updated machines
Professional distribution in more than 60 countries