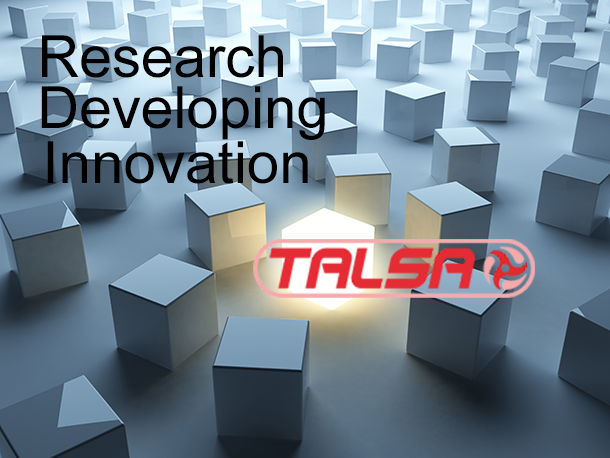 SPAIN ABOVE AVERAGE
Talsa is a manufacturer of machinery for the meat industry and one of the values assumed by the company is Research, Development and Innovation (R&D&I).
Belonging to the meat industry sector, Talsa is a company with departments dedicated to research and innovation. This activity responds to a broader concept than only to have a physical site.
Research consists of expanding scientific knowledge, development manifests itself in the economic sense and innovation consists of creating or surpassing efficiency goals.
In this sense, Talsa has been able to establish a good management of all its departments to achieve improvement as a brand.
Its engineers, together with its suppliers, work with the most advanced 3D design programs in order to surpass in quality and safety its machine models and to have them fully updated.
Its Quality and Safety management guarantee the vision of an innovative company.
Precisely for this reason, the company has benefited on some occasions from aids to invest, in addition to the fact that the company is committed to technology of the latest generation.
Innovation and this technological change are essential for the development of the company itself and of the country, which results in the quality of life of its workers and of the population.
In 2020, Spain ranked 14th out of 27 European countries in innovation according to this classification:
– Leaders
– Strong
– Moderate
– Modest
We are in the group of countries with moderate innovation, so overcoming crises depends on the economic model chosen. Since ours is based on tourism and not so much on industrialization is, of course, more unstable.
The commitment to industrialization is important because it is more stable and does not depend so much on external factors.
Knowledge from research must reach the means of production and talent must be promoted and retained by protecting industrial and intellectual property.
Curricula adapted to companies needs and the digitalization imposed on us to keep up with technological advances and improve performance.
Our neighbour Portugal has been upgraded to the "Strong" category for its commitment to innovation, especially its SMEs that have innovated in product and process along with marketing and organization.
In Spain, new doctors, higher education, broadband and product sales, employment in high-growth companies, brand applications… are considered as higher values, although on the other hand, its negative performance with respect to Europe is due to opportunistic entrepreneurship, investment in R&D&I in the business sector, among others.
Perhaps we can overcome all our problems and gradually approach a more solid, sincere and stable model to climb the next step towards the goal of leadership.