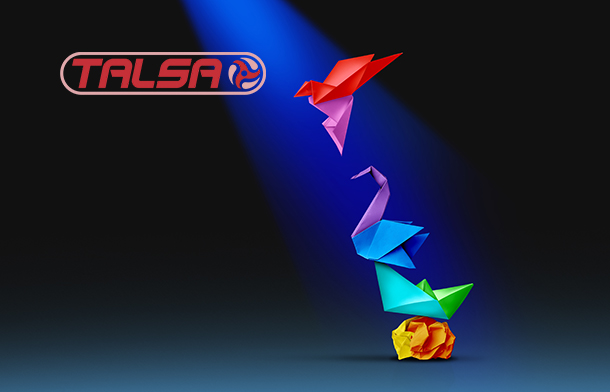 SAUSAGE PRODUCTION
Talsa is a worldwide manufacturer and distributor of medium capacity sausage stuffing machines, as well as other machines required for sausage production.
Sausages are those products prepared from a mixture of minced meat together with fats, salt, seasonings, spices and additives and then stuffed into a casing, either artificial or natural.
Sausage preparation arise from the need to preserve meat, taking into consideration, also, the climate of the region.
The raw material is of vital importance since it conditions the final quality. The origin can come from various species, but fundamentally pork and beef are used.
The animals must also be healthy and well fed and their transport must be adapted to the optimum welfare of the animal, complying with all current regulations.
Fatty raw materials include bacon and other non-meat raw materials are used, such as starch, flour, onion, rice, etc…
Salt, that was the first ingredient used to preserve meat, also adds flavor and helps to bind all the ingredients that are enriched with spices such as pepper, garlic, oregano, cinnamon… depending on the type of sausage.
After cutting and kneading, it is time for stuffing, which is done using stuffing machines, followed by other processes, or by drying.
Talsa has several models of hydraulic stuffers and different accessories.
Their medium capacity is ideal for use in butcheries, catering, etc…
2 wheels and handle for easy transport. Optional 4 wheels adding 2 swivel casters.
Easily accessible speed control.
Pressure gauge.
Removable lid, adjustable lid lock nuts with handle.I
Independent hydraulic oil reservoir.
Thermal protected motor.
Automatic knee lever lock until the piston reaches the lower position.
Carefully designed for easy dismantling, allowing quick access to all components for maintenance and cleaning.
Outstanding Features
Robust stainless steel construction.
Lid and piston in solid s/s sheet of great thickness and resistance.
Round, mechanized barrel, internally grinded: perfect internal diameter and sealing.
Easily removable piston.
High pressure for dens and cold mixtures.
Automatic piston decompression. Instant stop of product flow.
Cylinder ram in stainless steel.
New lid and piston seals of low wear and long life.
"Hands-free", knee activated automatic start/stop of motor by internal micro-switch and contactor within a water resistant electrical unit.
Benefits: less wear, less noise, reduced power consumption; lower operating temperature; longer life for oil, pump and hydraulic group.
Talsa has a wide range of sausage processing machinery in a complete catalog of constantly updated machines because that is one of its priorities.
The desire for constant improvement and attention to its distribution service has led Talsa to be considered a leading brand. It uses all the technological means at its disposal to keep the commercial and production chain closely linked, providing a delivery service in accordance with to requirements.
Its direct agents all over the world ensure installation and perfect operation with standard parts that are received immediately upon request, thanks to good web forms management and express delivery.
More than 100 years of industrial experience, from Tradition to Innovation.