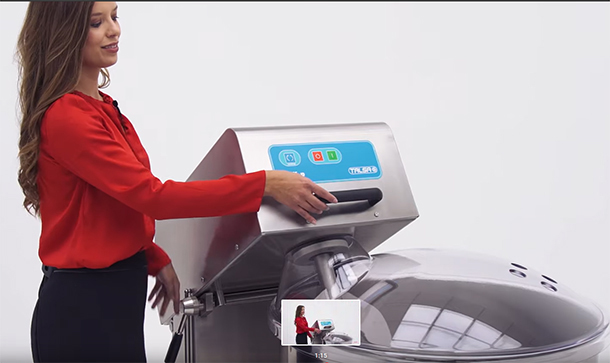 MEAT MIXERS
Many of the current companies in Spain have their origin in a small family business, which after a tough stage of rebuilding the country, worked hard to build a business.
Talsa has now been part of the Belloch family for four generations, who have enlarged the small mechanical workshop founded in 1900 to serve the electrical industry and it has become a factory with a consolidated industrial structure for the manufacture of machines for the meat industry.  A whole range of medium capacity machines for the manufacture of sausages.
The Talsa catalog consists of 5 machines:
All Talsa machines have been designed to allow easy access to their components and thus allow comfortable maintenance and cleaning; made of stainless steel, their construction is robust as well as simple.
Over time, Talsa has been surpassing the initial machines with new versions. Its R + D + i department works to develop new functionalities in order to improve working time, safety and hygiene.
The 3D computer design and its collaboration with the Polytechnic University of Valencia has allowed it to design a new and exclusive design of blades that it has patented for its kneading-mixing machines.
A long time has passed since the Belloch family began its journey, having become, in the fourth generation, a world leader in machinery for the meat industry.
Their good work and their efforts from the management to comply with all the requirements imposed by the regulations along with their own quality and safety vigilance, have led them to consolidate the firm.
Talsa has a presence in the international market and its website in several languages provides private service to its distributors. A tool that, without a doubt, has given its distributors the opportunity of having any part and punctual service at any point from where it operates for its clients.