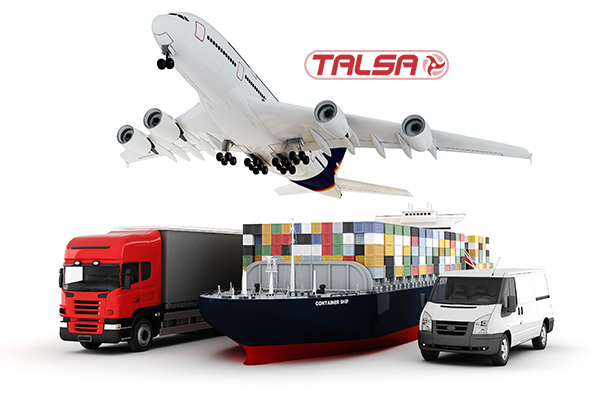 TALSA MACHINES – MEAT INDUSTRY
Logistics has become essential in the success of any company. In fact, Talsa, a manufacturer of machines for the meat industry, has based its efforts on professional distribution.
Achieving higher quality with a good price involves optimizing the production process so that all the way from suppliers to customers we can achieve the objectives by making commitments between all the involved parties with the help of technology.
The industrial and service sectors have had to join the ICT (Information and Communication Technologies) and R + D + i that have revolutionized the information transmission procedures.
To be more competitive and able to participate in the global economy, companies have had to overcome their fear of new technologies. For example, thanks to new technologies, distance is not a problem anymore.
Contents, databases and communication hold the new future that advances relentlessly leaving the lazy behind.
Instantaneousness, interactivity, innovation, automation … are undoubtedly the advantages of ICTs.
It is, therefore, very important to establish the tools for the best management since competitiveness is increasingly global and having good logistics is essential to offer the best service.
We cannot lose sight of Customer Service, Inventory Management, Order Processing, Distribution and Delivery and Production, so all of these activities must be carried out from specific departments to manage suppliers, users, Commercial Management, legislation. labor, customs, communications, packaging, distributors, etc. All this, without a doubt, helps to minimize costs and retain customers.
Talsa, a machinery manufacturing company for the meat industry, bases its logistics on achieving quality and excellence.
Nearly immediate machine manufacturing times
Urgent transport of machinery (land, sea and air) and DHL Express Courier for emergencies
Immediate shipment of spare parts – Permanent stock
Immediate attention to distributors every day of the year; immediate responses
Advanced machines, permanently updated
Professional distribution to more than 60 countries with direct agents.
Our commitment is to continuous review, investment in R + D + i and exhaustive quality control.
To carry all this forward, it is also necessary to have a trustworthy staff for a work carried out with seriousness and honesty, complying with labor regulations in terms of wages and safety and hygiene at work.
A happy worker is essential to have a happy customer.