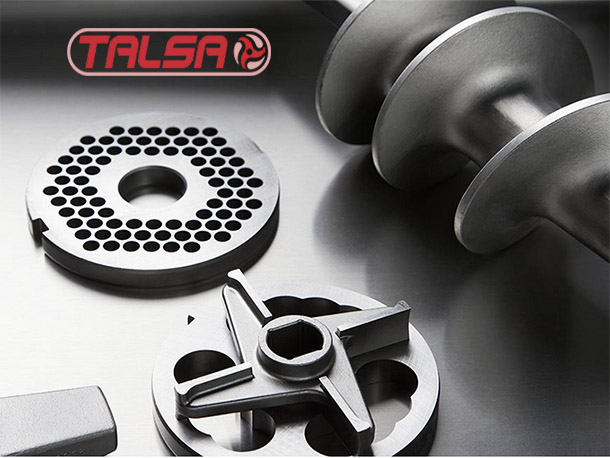 TALSA MACHINERY DISTRIBUTOR
When acquiring a machine or service, one of the things that prevents us from making a decision is thinking of the after-sales service being offered.
Talsa is a machinery manufacturing company for the meat and sausage  industry, but the sale as well as the replacement of parts for maintenance is done through its official distributors, who have been previously trained, both in the knowledge of the different machinery as in the monitoring of the ordering process and their management.
Talsa's work has been thorough in every way since it began its business journey. Gradually, and with a high sense of responsibility, the production and sales chain, as well as the after-sales service, has been left in the hands of its fully professional distributors who know all the technical information and who obey quality standards by offering professional distribution in more than 60 countries, ensuring installation, commissioning and guaranteed technical service for perfect operation for many years.
The use of standard electrical and industrial components give permanent reliability to all its machines worldwide. That is why we can ensure that Talsa is one of the best brands of machines for the meat industry that can be purchased, of course, through its distribution channel.
Talsa constantly works on improving and releasing new versions of its machinery range.
Their machines are simple, clean and robust with stainless steel finish, the best part being their exquisite immediate service when spare parts are needed with a permanent stock of the most common ones.