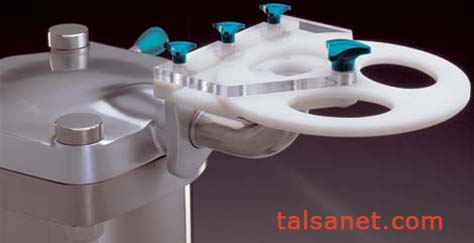 Machinery for the Food Industry.
Food Processing Machinery.
Talsa, Talsabell.
Talsa is a world leading company in the export of machinery for the food and food processing industry. Since its beginnings in 1900, four generations have worked hard to consolidate the brand and make it a synonym of quality. The range of Talsa CE machinery meets all European safety and health standards.
Talsa has always been concerned for excellence, which reflects in the machinery's finish and technical details. A good management is very important to its executives, who supervise all departments following an ethic code of conduct at work and spreading this vision within their teams.
It is very important that they all become imbued with this code: managers, executives, employees, providers, distributors, clients, etc., in order to guarantee and balance all interests of the stakeholders.
You cannot obtain a good product without an ethical foundation to operate and implement new ideas while keeping high standards during the entire process, in order to offer the best possible image of the company and the end product. The product sells, but the added value is the result of good management. It is important to also take care of the product packaging in order to protect a very special part of it: an honest and responsible work.
To safeguard this, we have a carefully chosen distributors chain for our machines for the food industry that sell all over the world. It does not only takes care of selling the product, but also offers the added value of installation, technical support and maintenance.
Accuracy and honesty are extremely important to Talsa. These values are set in all internal and external control and management systems.
All of Talsa's machinery for the food industry: mixers, fillers/stuffers, mincers/grinders, cutters, etc., offer high Quality Control standards, as a result of consulting the CE Quality Control and being certified by various European organisms.