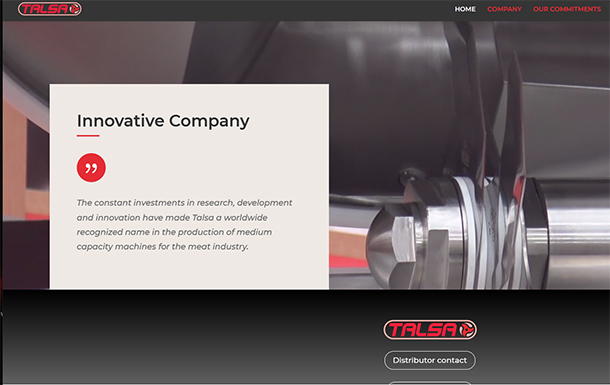 DISTRIBUTION AND QUALITY
Stuffing, Kneading, Chopping, Cutting and Cooking… these are the necessary machines for the meat industry, specifically for butchers that Talsa sells through its distributors, who ensure sales with all the guarantees of the TALSA brand.
TALSA has a distribution network for its machines in more than 60 countries and continues to position itself in the market around the world.
Its distributors form a network of direct agents prepared to start up the machines after the sale and offer a totally professional after-sales technical service with replacement of parts and technical maintenance.
The use of standard electrical and industrial components give permanent reliability to our machines all over the world.
TALSA takes quality seriously and has already demonstrated this not only in the final product, which is continuously being improved, thanks to its research work and its dedication to R + D + i, but also to the management of all departments of the company in terms of safety, hygiene and quality.
The commitment to technology is an obligation as well as a vocation. Progress is NOT understood without it and 3D technology allows Talsa to update its machines in continuous collaboration with its more than 200 suppliers in order to offer a current, robust and reliable product at the best price. You only have to see its machine catalogue to understand its philosophy.
In its 6,000 m2, the factory and the warehouse bring together a number of parts and components to be able to send 90% of the orders for small and medium-sized machines in just 1 or 2 working days.
Large capacity industrial machines will be served within a maximum period of two weeks, which puts Talsa on one of the top positions in the industry.