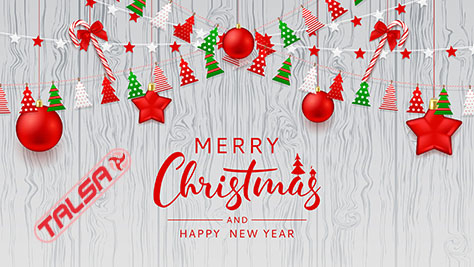 Talsa, leader company in the manufacture and commercialization of middle range machinery for the cold cuts industry, reaches out to the public with this blog on business information to extend their wishes for this holidays and a happy new year 2018 to all its clients, providers and friends in particular and to the world in general.
From this blog, from which Talsa's activities can be closely followed, it becomes clear to all that the year that is about to end was a year full of efforts, where the investment in research, development and innovation R+D+I has paid off with the introduction of new products to its machinery range of industrial mixers and cutters.
The range of Mixers for the meat industry has been updated in 2017 with new characteristics:
Better kneading thanks to a new spherical bowl and new blade angle and shape.
Stainless steel wheels.
Gearboxes of greater size and strength.
Reinforced frame.
New hygienic control panel.
New Advance Professional Cutter
Another product that has been introduced this year was the new Advance Profesional Cutter  K200 with 200 liters capacity.
Without any doubt, a product with great characteristics, a very solid construction out of high quality 100% stainless steel that will undoubtedly translate into a higher market share worldwide in the field of machinery manufacturing for the meat and cold cuts industry.
Seeing Talsa's results for 2017 makes for a hopeful start of 2018, with great growth expectations. We wish Talsa a lot of success and happy holidays to its directive team and employees.