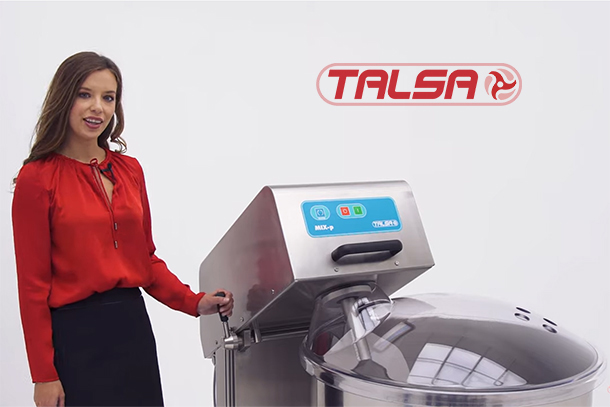 CUT, MIX, MINCE, CHOP, COOK.
Talsa is a manufacturer of medium and large capacity machinery for the meat industry, world leader in the food industry. This company, founded in 1900, has run 4 generations until today with the knowledge and industrial structure worthy of all the awards obtained including the Export Award from the Valencia Chamber of Commerce.
Talsa meets the requirements of the European standard in terms of quality and Safety and Hygiene. Its machines complete a process: cut-mince-knead-stuff and cook, so its catalog of medium and large capacity machines for sale has cutters, mincers, kneaders, fillers and cooking kettles ideal for meat-related companies or those that need a machine with a specific character.
In its facility, 6,000 m2 are available for a stock of finished machines and components that allows to provide an impeccable service of machine delivery and part replacement, offering the client the peace of mind they need, knowing that they will have their machine active in no time, in the event of a breakdown. It also provides a transport network, thanks to recognized agents with preferential agreements, such as by ship or air cargo, with express delivery to any part of the world every day of the year.
The Talsa machines have been designed to allow easy access to all its components, and thus enable convenient maintenance and easy cleaning thanks to the absence of corners that are difficult to access.
Stainless steel gives it a clean, aesthetic appearance and the blades and plates provide the highest strength and performance with energy efficient carbon steel motors.
The machines manufactured are distributed in more than 60 countries. What makes Talsa the leader is the network of direct agents who ensure installation and commissioning in the country with a technical service for perfect operation. Its distributors keep in touch with their customer and the factory constantly, with an order service with little margin for error thanks to a completely reliable online application regarding the parts of the referenced machines.
The R + D + i department does not cease in its desire to improve towards the path of excellence in every way in collaboration with its almost 200 suppliers.
The results to date are high quality machines at a competitive price.