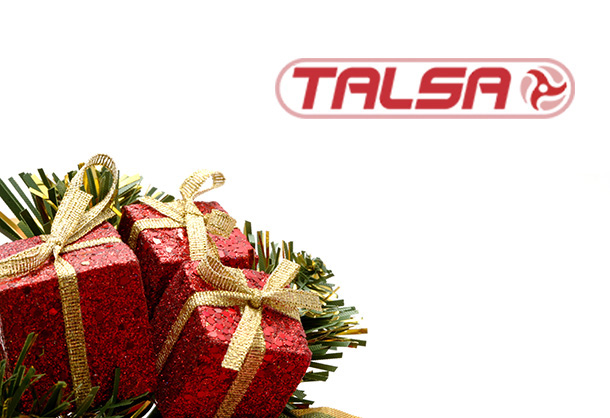 Happy Holidays
On December 21st, the winter solstice will take place. It will be the shortest day, day and night having the same duration. The word winter equinox, comes from the Latin aequinoctium of aequus = equal and nox = night.
Its celebration announces that spring will soon arrive and with the arrival of the sun, everything will bloom again to be later harvested. Winter is a time of creative rest and waiting for spring to be reborn.
These holidays, celebrated all over the world, come to represent in a symbolic way the gathering of people around an idea of personal and collective happiness; to celebrate life together and even renewal, to overcome setbacks and stay on the wheel, so that projects rest in order to bloom again in spring with the arrival of the sun, which encourages us to creativity.
For Talsa, the Christmas holidays have a meaning of gratitude. We look at these holidays as the deserved rest, a few days to think about the new business challenges projected for later, the results of the research, creations and initiatives and expectations. It does not go unnoticed for Talsa, as in many other companies, the Christmas food and gifts as a way of thanking its faithful staff.
Demand along with appreciation is in Talsa's DNA, and whoever knows its managers knows this is not an exaggeration. Excellence is achieved by taking into account each of the business's ins and outs. It is necessary to establish a work plan in terms of production and quality and maintain the continuous innovation resulting from the investment in research; also establishing the distribution, transportation, sale, etc. under a law of responsibility and commitment. But Talsa also knows how to correspond with gratitude towards the most valuable asset of her company, which is its employees, distributors and customers.
Rewards and congratulations are also established in Talsa as another norm to follow.
Talsa wishes happy holidays and a happy new year 2020 to all its employees, collaborators and customers, hoping it will be a year of peace and prosperity in the world.
Happy Holidays!