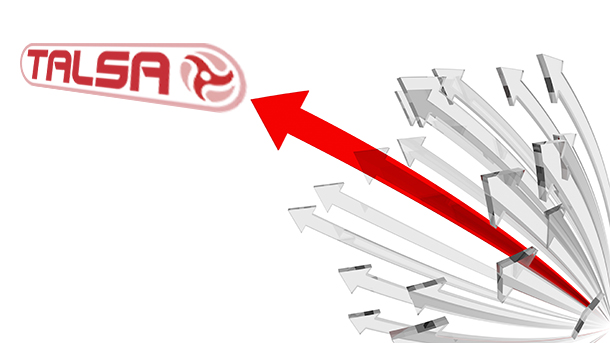 TALSA IN THE CONSTANT INNOVATION
Talsa, worldwide leading manufacturer of medium-range machinery for the meat industry, is committed on a daily basis to Research, Development and Innovation, resulting in the constant evolution and upgrade of its machinery range.
 Talsa's objective, apart from upgrading its technology and optimize its machinery, is to constantly adapt to its client's needs. Needs that invariably change with time and push the technical research and development team to work non-stop in the improvement of their products.
Talsa has recently expanded their industrial facilities incorporating new machinery, which will help increase its production as well as optimize times and service to its clients.
The marketing department announced that Talsa will soon be launching the new catalogs with all upgraded machinery and its web site will be likewise updated.
As it is already known, Talsa is a manufacturer that sells exclusively through its distributors, offering them all its technological and logistical capacity so that they can offer the best possible professional service to their clients in the meat and meat products sector. Together with the quality of its machinery, the service and customer support that Talsa offers is one of its most important added values. Talsa is aware that good service and technical support to the distributor will lead to improvement in the service to the end consumer, all pointing at higher sales for the business chain. It is no wonder then that Talsa has been in the market for over 100 years meeting the needs of the meat and cold cuts industry.
We will soon provide more information on the latest update of Talsa's facilities and machinery range.