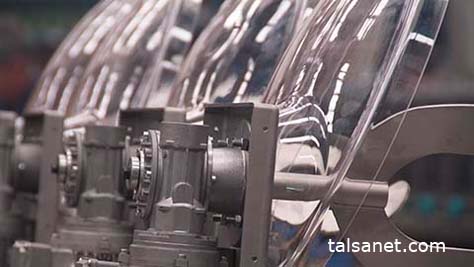 Talsa
Committed to the technological present
A lot of water has passed under the bridge since the Internet was born and surprised many of us with what was expected to be a true revolution in the telecommunications sector. Since then, this net has absorbed everything regarding knowledge and information. Nowadays, it is possible to have an encyclopedia, a telephone book, groups of persons with similar interests, videos, music, movies, stores, news, newspapers, all sorts of bookings and even data and the way our business work in the so called "cloud", a compendium of personal, professional and cultural information, accessible from a monitor.
Companies committed to technology were the first to appear in the first positions on the first browsers and this surely has been one of the main features that have guaranteed their business continuity. Those who understood the need to go from paper to screen, from the neon sign over their company's door to the website, are the ones that incorporate to their web space all types of new commercial and marketing strategies. Competitors were once in your city, your county or your country. Now, competition is a public showcase from anywhere in the world and businesses not only need to have presence, they also have to compete in transparency, reliability, safety and management in order to guarantee their presence and continuity.
Talsa is a company dedicated to the manufacture of machinery for the food processing industry and the meat industry. It has adapted its way of doing business to the new technological trends and takes them into account when it comes to achieve the best usability of its website.
Its new web design is totally responsive so it can be accessed and visualized from any device; a catalogue is included with all the required technical specifications of its machinery. This machinery has earned them worldwide recognition in the manufacturing of medium capacity machinery for the food and food processing industry.
Another interesting feature is the display of their hydraulic Fillers Stuffers, mixers, mincers/grinders, cutters and cooking kettles in easy-to-watch videos, where one can see step by step the simplicity of their assembly and the polish of their finishing.